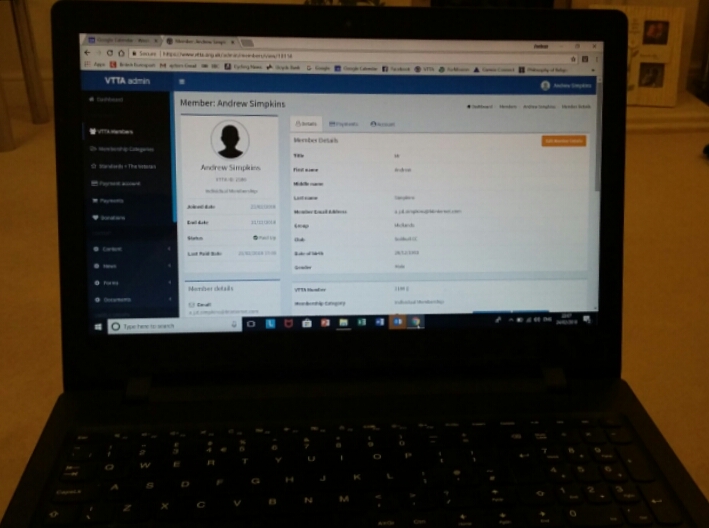 'On the scale of how easy it was to pay up I would say 11/10, it took literally just a few minutes.' Liz Powell, VTTA member
The live trial of our online membership system began on Monday 26th February with three of our regional groups - Midlands, Notts & East Midlands and Surrey/Sussex. The trial has proved a successful experience and from Monday 26th March is being extended to include West and Wessex groups.
In the first 3 weeks of the trial 20 new members have used the system to join the VTTA and over 30 existing members have renewed their subscriptions online. About 20 of these members also used the online system to pay for entry to the standards competition. Officials of the live groups are able to view all members' details online and can track all payments made.
Feedback from members has been very positive, with them reporting the system has been quick and easy to use. As to be expected in a trial a few problems were thrown up but we have been able to resolve these promptly with the help of the Xncreations team. Group officials have also found the facilities straightforward to use.
The online system will be progressively rolled out to all groups in the next few months.
'Works well, information is readily available and exported printouts easy to use. Overall good website to use and easy to understand. All our queries have been addressed.' Margaret Colburn, Treasurer, Midlands Group