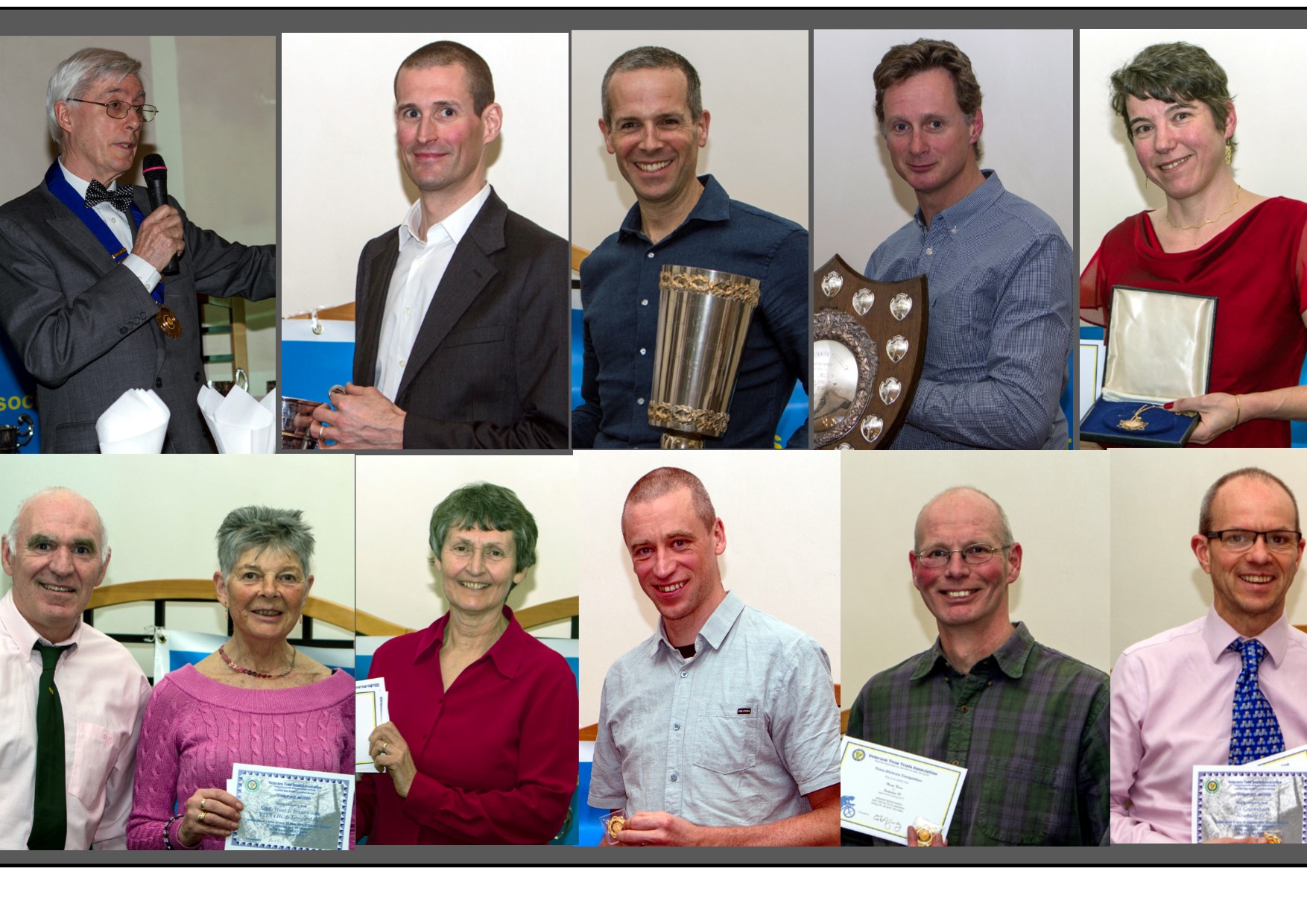 As usual for the London & Home Counties Group, the year's promotions started with the Annual Prize Giving & Luncheon – once again at its long standing "home" of Aldenham Golf and Country Club. Over sixty members and their guests attended, and as usual the meal and the service were excellent.
The chief guest was Alice Lethbridge who gave an amusing and informative speech about her season and the lead up to it. Amongst her many achievements in 2017, including of course becoming the women's BBAR, was her becoming the Competition Record holder for the Women's 12 hour with 285.64 miles, finally beating the Record held by the incomparable Beryl Burton for fifty years, by a comfortable seven miles plus. In recognition of this fabulous ride Alice was presented with an engraved glass award by the London & Home Counties group, inscribed with the details of her ride. And then it was her turn to present the prizes to all of the group's prize winners. As usual it was Liam Maybank who secured the lion's share of the silverware, not only by frequently achieving the fastest ride in a competition but equally winning Standards awards, despite having the disadvantage of being younger than most of the other riders competing for those prizes. John Lacey and Peter Lawrence also picked up a brace of trophies each, John with the "Screwed Down" trophy and the Mal Rees Shield, and Peter with the Rocco Memorial Trophy and Autumn 25 Cup – both won by a fabulous ride in the Rocco 25 last October.
Other major prize winners included Katja Rietdorf, finding time to organise the lunch as well as racing at an extremely high level; Tim Childs, who also organised the Rocco 25 for us; Gier Robinson, who also, as well as winning the Dick Goodman Cup for best 10 on Standard is now helping the committee to organise the trophy engraving for next year; Richard Hutt (fastest 55+ in the Rocco 25) and Joy Payne, who became the first winner of the new season long Jim Burgin award, based on Standards in all of the year's L & HC promotions. Amongst the many awards given out was the presentation to Pete Tasker of his richly deserved Honorary Life Membership of the VTTA. Whilst in the past these HLM awards were automatic, based on age and membership, this year the award is only made on the specific recommendation of a group committee – so our congratulations go to Pete, who has served us for many, many years as a timekeeper (amongst other duties).