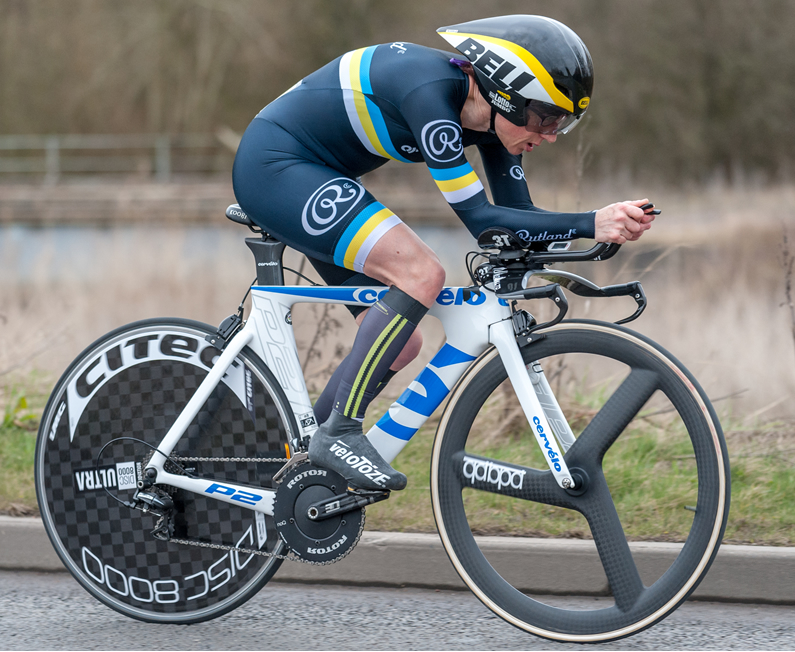 VTTA national and regional record holder Chris Melia organised the group's first event of the year on Saturday on the O10/16, which curves around Staveley and Duckmanton via three small roundabouts, which you have to navigate 8 times on the required lap and three-quarters.
Tony Wood and Brian Hall took some brilliant photos: Brian's are on Facebook and Tony's are here.
James Rix (Team Bottrill / Vanguard) was actual fastest man with 20.53 and Alex Deck (Rutland CC) was fastest woman with 25.29. The one rider one prize rule meant that Michael Dodson (Uk-Featherflags/TRI Race Team) was fastest on standard with +4.13.
Read the full report at http://vttanorthmidlands.co.uk