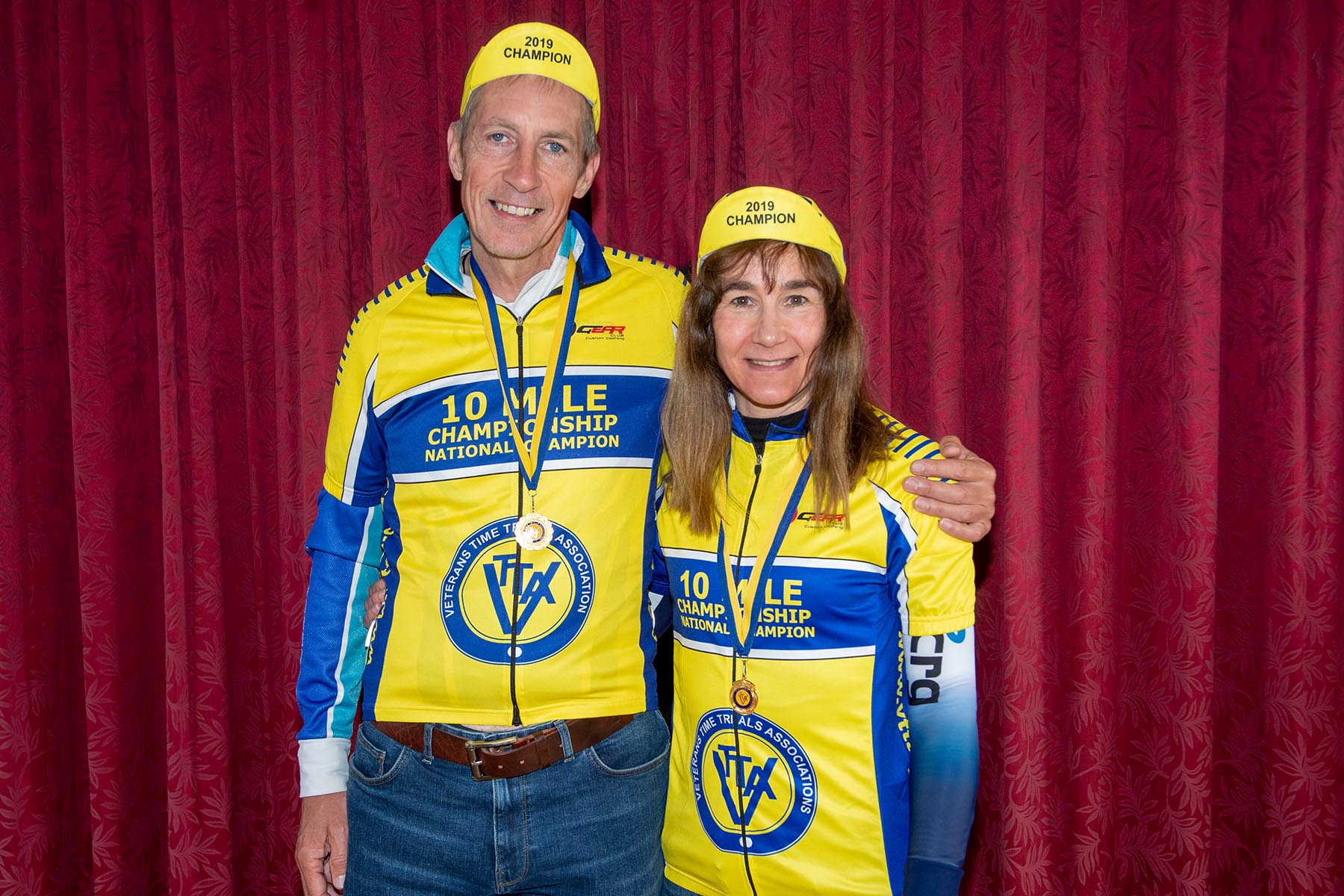 Sunday 28th April saw the first VTTA National Championship of the season over 10 miles. Well organised by Dave Pollard and the Surrey/Sussex Group the event was held on the G10/41 course south of Dorking, which proved a fair and challenging test for riders on a bright if cold morning. This is the first year we are awarding separate champion's jerseys and medals to men and women. So we have two champions with very well deserved victories for Keith Ainsworth and Angela Carpenter. The Medal winners are as follows:
Men Plus on Standard Women Plus on Standard
1st Gold Keith Ainsworth Sheffrec CC 6:32 Angela Carpenter a3crg 6:04
2nd Silver Neil Mackley a3crg 5:56 Sarah Matthews a3crg 5:28
3rd Bronze Andrew Grant Cambridge CC 5:44 Helen Roby Spirit Bikes CC 4:22
The Tandem Championship winners were Ian Greenstreet and Rachael Elliot who are sure to prove a formidable partnership.
The trio of Angela Carpenter, Neil Mackley and Sarah Matthews won both the Club team prize for a3crg and the Group prize for Wessex.
You can see the full result on our website here.
Fastest rider on the day was actually a non VTTA member, Chris McNamara in 20:10, who was encouraged to join before the next championship !