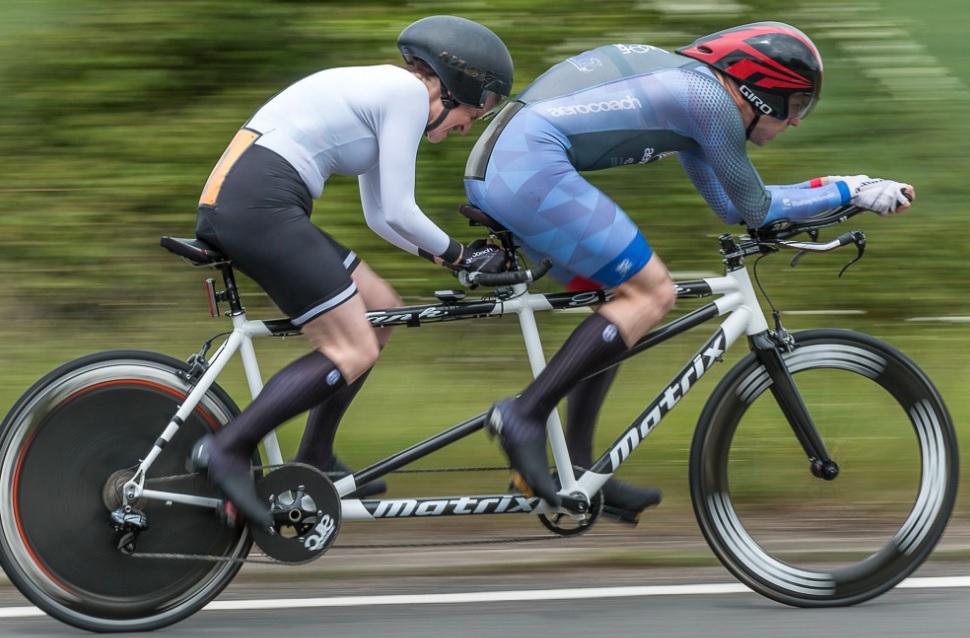 The VTTA has a comprehensive system of national age records for men and women and for ages from 40 to those in their 90s. Road (time trial) records can be set on a solo bicycle, a solo tricycle, a tandem bicycle and a tandem tricycle. Track records can be set on solo and tandem bicycles. For tandems, records can also be set by a mixed pair.
You can find details of all the national age records here. You can read more on the Records Explained page here.
Some groups also operate their own group age records. You can find these on the relevant group pages.
Briefly, road age records can be set in any listed CTT or Scottish Cycling open time trial at the following distances/times - 10, 15, 25, 30, 50, & 100 miles, and 12 & 24 hours. Track age records can also be set by men and women on solo or tandem machines on indoor tracks and outdoor tracks at 5, 10, and 25 miles, 1 hour, and 5, 10, 20, 50 and 100 kilometres.
There are some tough records at the most popular distances e.g. men and women in 10 mile time trials. But there are others, notably some track distance records, that have not been beaten or attempted in a while. Outdoor track records can be attempted on TT bikes if you are not a track specialist but want to have a go on the track as well as the road.
Why not explore the national age records section or look at your group's age records and see if you might be up for attempting one this year?
Claiming an Age Record
If you want to claim a national age record you should download the relevant road or track form from the website here. With our new age records system on the website you should send a road time trial claim to your group recorder who will enter it onto the system. They will then forward all necessary documentation to the national road records secretary who will ratify the record if all the details of the claim are satisfactory and issue you with a certificate. Track record attempts ust be notified in advance to the national track records secretary who will also deal with claims.
For group record attempts or claims you should contact your group recorder.
The photo is of Ian Greenstreet and Rachael Elliott who set a new 15 mile mixed tandem age record (as well as a national competition record) of 28.01 at the A3crg event on the P884b/15 course on 5th June this year.