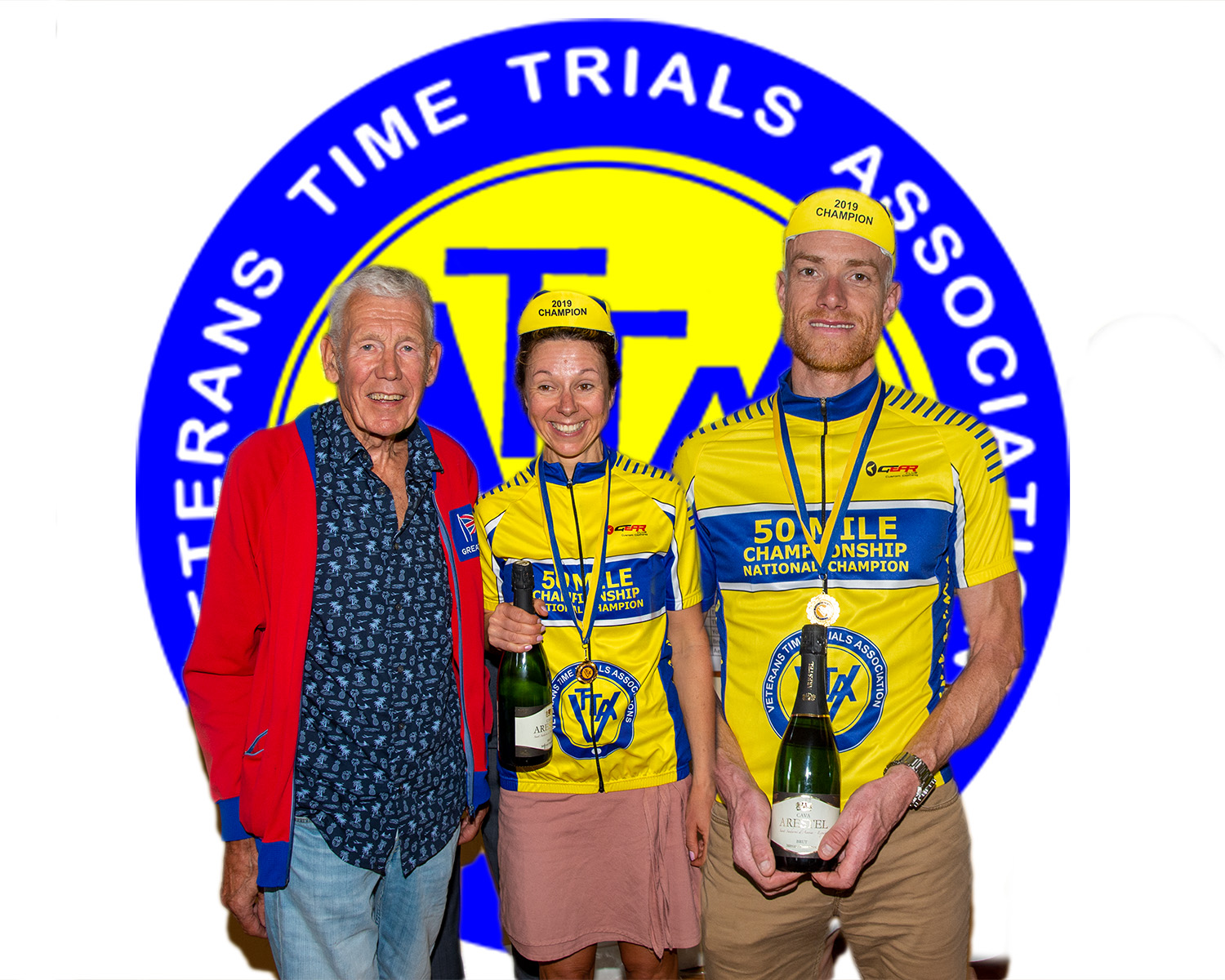 ---
The National 50 Mile championship was held on Saturday 22nd June on the V350/1 course near York. This was a rural course with a mixture of A roads and lanes which provided a good all round challenge for riders on a bright and sunny afternoon. These are the headline results subject to publication of the result sheet.
The men's championship saw a fine win by Andy Jackson with a plus of 31.50. Second and taking his third medal in three championships was Keith Ainsworth (plus of 30.55). Third and moving up one place from last year to claim a medal was Dave Hargreaves with a plus of 29.25
The women's championship was won convincingly by Karen Ledger with an outstanding plus of 33.00. Debbie Moss took silver with a plus of 26.34 and Liz Ball took the bronze medal with a plus of 20.19.
The tandem gold medal was won by the evergreen pair of Murray Kirton and Dave Stockley.
Best club team went to Team Swift (Steve Loraine, Randle Shenton, and Mark Wolstenholme).
Best group team was Yorkshire (Andy Jackson, Stephen Ayres and Mark Wolstenholme).
Thanks to Mike Williams and all his team for all their hard work in putting on this championship.
Pictured are Andy and Karen with Pete Smith, former competition record holder for 50 miles (1:49:22 in 1966), who presented the awards.