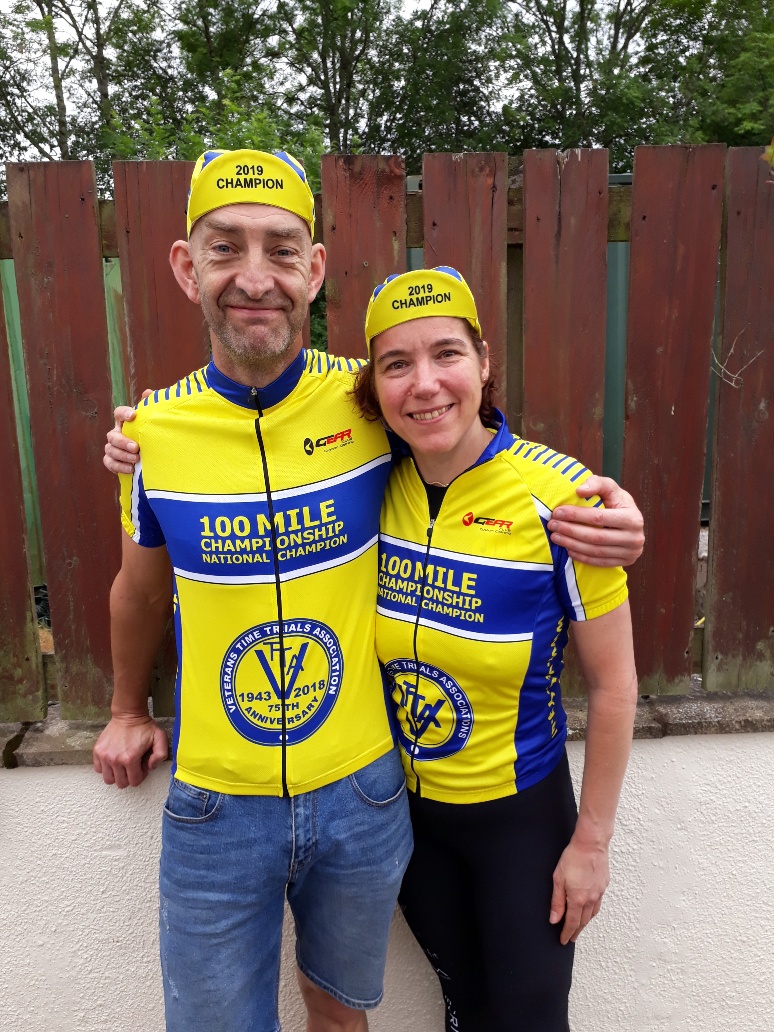 The National 100 Mile Championship was run on the scenic L10010 course in the Lake District on Sunday 14th July. Conditions were good and settled which helped riders maintain a steady pace and effort over the four laps between Keswick and Cockermouth.
The men's championship was extremely close with Gavin Hinxman on his trike just edging last year's champion Richard Bideau. Katja Rietdorf took the women's championship with another strong ride and Debbie Moss took another silver medal to add to her one in the National 50 championship. Headine results are as follows:
Mens Championship:
Gold Gavin Hinxman Drag2Zero +79.28
Silver Richard Bideau Pendle Forest +78.23
Bronze Andrew Whiteside Bella in Sella +68.44
Womens Championship:
Gold Katja Rietdorf Born to Bike +67.59
Silver Debbie Moss Team Merlin +61.18
Bronze Theresa Taylor Ribble Valley +51.56
The best club team of three was Springfield Financial Racing Team and the best Group team was North Lancs & Lakes
Our thanks to Nigel Clementson for organising an excellent event, to Richard Taylor for combining the championship with the local George Nowland Memorial 100, and to all their helpers on the day.