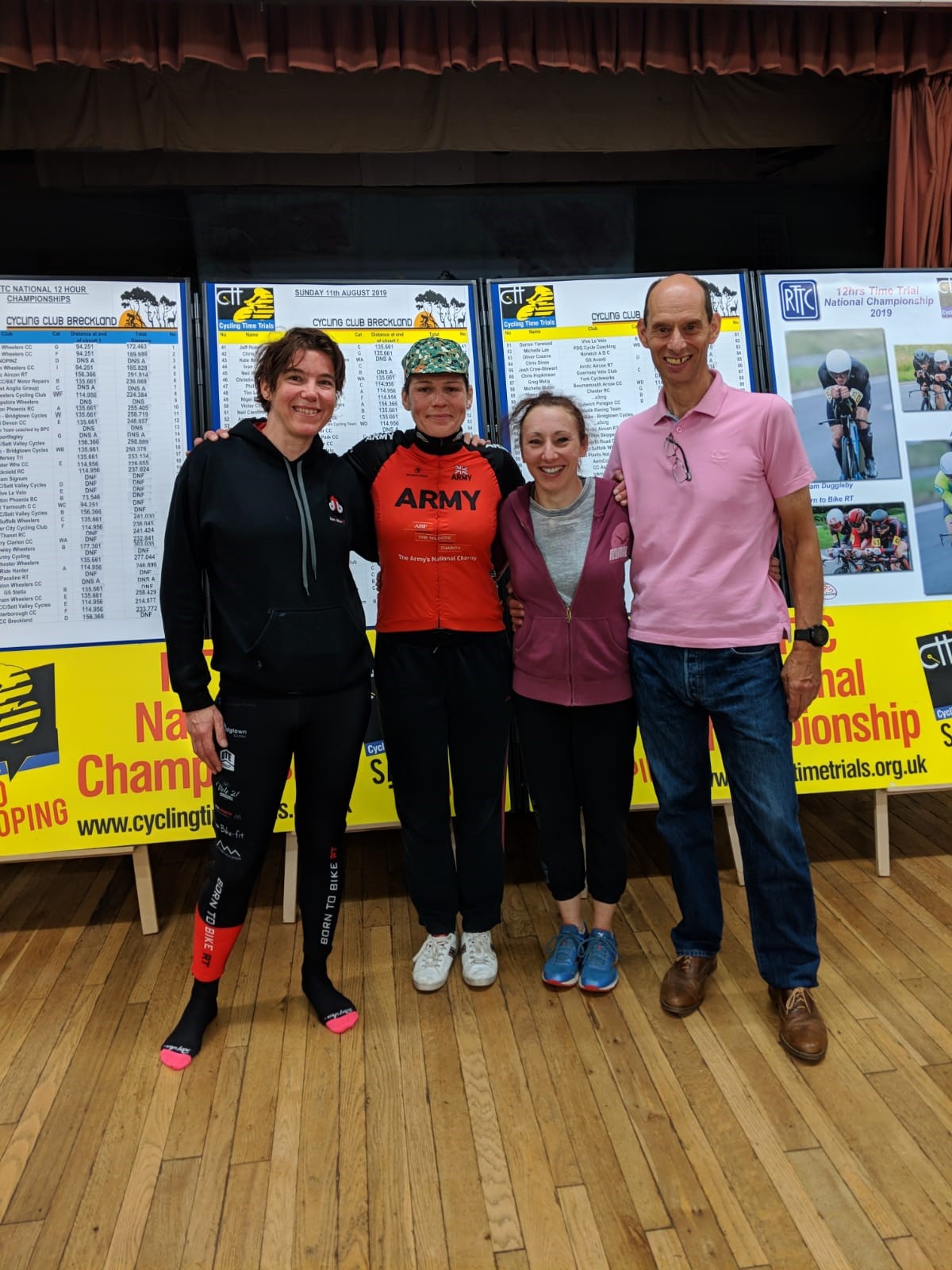 The CTT have now released the official results of the national 12 hour championship, which inlcuded the VTTA championship. There was a close result for podium positions especially for women.
Pictured are the women medallists with NEC representative Keith Dorling.
You can view the VTTA results in standard order on our website here
Congratulations to the individual medal winners as follows:
Men
Gold David Shepherd 289.449 +97.009
Silver Mark Smith 302.841 + 93.411
Bronze Andy Jackson 303.981 +91.691
Women
Gold Christina Murray 266.431 +75.901
Silver Becky Taylor 262.344 +74.474
Bronze Katja Rietdorf 251.549 +68.469
The Group Team winners are Wessex (David Shepherd, Stephen Williamson. Christina Murray) 263.646
The Club Team winners are Vive le Velo (Darren Yarwood, Neil Cleminshaw, Ed Neilson) with 200.965 but they only beat a3crg (200.228) by less than a mile !