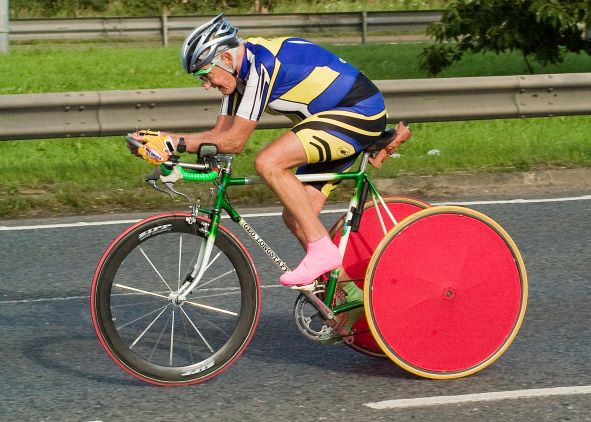 We are saddened to hear of the death of Les Dawson, one of the great stalwarts of the VTTA for the last 40 years.
Les joined the VTTA along with his wife Mary in 1979, at the ripe old age of 52. They had just resumed their racing careers after a break to bring up a family. In the following years Les and Mary set individually, and together on tandem, an amazing number of age records. Les holds the greatest number of records set by a man and Mary the greatest number set by a woman, 173 and a 160 respectively.
Les was also a dedicated VTTA official. In 1985 he became Deputy Chairman of North Group taking over as Chairman in 1994, a post which he held until 2006. He then took on the role of Group Secretary. He was also Group Recorder from 1993 to 2012. Les retired as North Group Secretary in 2017 at the age of 91, after over 30 years of unbroken service to VTTA North Group.
Les was also a prolific event organiser. He ran the North Group 50 for most of the 1990s, which included the VTTA National Championship. When he and Mary were competing and promoting events, he was always trying to persuade those riders, newly turned 40, to join the Vets. If anyone wanted to know how the standards system worked, he was the man to ask.
Les Dawson had an unerring enthusiasm for the sport, was a great competitor, a tireless official and an inspiration to other vets. We will miss him.