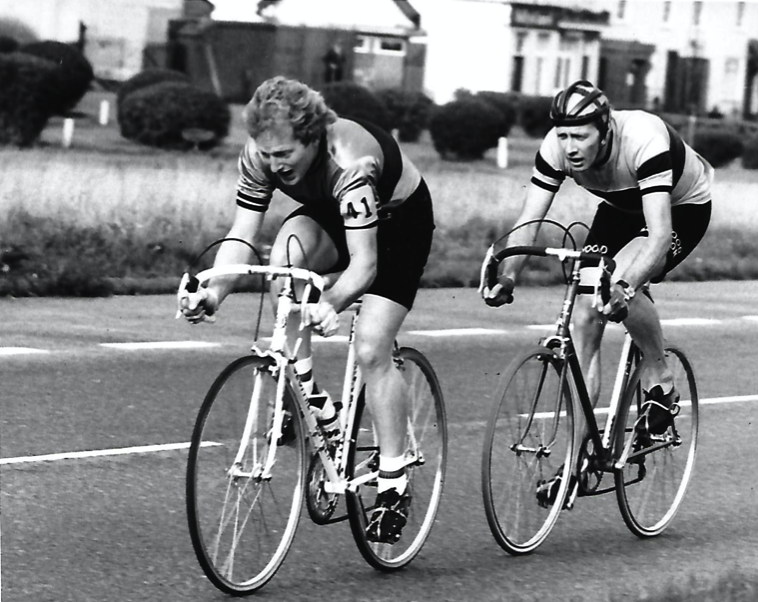 Welland Trophy Saturday April 4th. K47/15
If you're looking to try out the legs on quiet roads in beautiful Worcestershire, read on and see if this might suit.
The course is based on the Welland circuit but we've shaved the length to 15 miles to fit in with current CTT/VTTA distances. Because we try and do things a little bit different the main event this year will be a Grand Prix des Gentlemen which doesn't appear often on the race calendar. A lot of riders may only have a vague idea of what sort of event this is, some riders may have seen one and a few may have actually ridden one ! So here's the deal. Two riders form a team - one stays on the front for 14 miles and the other one comes through to gain all the glory. Except the second rider has to be 50+ and results are decided on VTTA Standard.
This raises an interesting question of balance, doesn't it ? You could have a 70 year old as Rider 2 with a big Standard led out by a young Competition record holder. Nope ! Not going to work is it 'cos the Rider 2 will get burned off in the first couple of miles. Have a think about what team mate you're going to ride with before you send in your entry.
Don't forget we have room for trikes as well. Once again this is a counting event for the TA League but not for the Grand Prix! You want to ride solo ? No problem - send in your entry in the usual way. As this event is run in rural Worcestershire, shall we dispense with the Rider 1/Rider 2/Man 1 /Man 2 descriptions ? How about Tractor & Trailer ??
Yes - I have ridden a couple of these events and In the interests of historical accuracy the photograph shows me being paced by my Norwood Paragon team-mate, Peter Corry sometime in the early '70s [ Hell's Teeth - that's 50 years ago !!! ] As in previous years entries from BMCR riders [ formerly LVRC ] are welcome for competition between the VTTA and BMCR for the Welland Trophy
More information next month