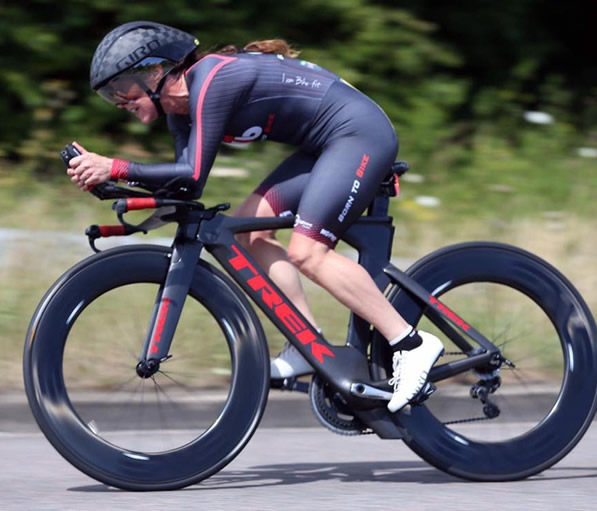 Some fantastic results for the North Midlands group at the BDCA 100. Joe Le Sage (Rutland CC) broke Darren Otter's 17 year club record with his ride, and Chris Melia (pictured), in her first 100, won the women's event and set a swathe of new records, knocking out Margaret Allen's 1989 group one. Well done people.
Joe Le Sage 3-46.36 – pb, Rutland Club Record and North Mids age record!
Daryl May 3-53.55 - pb too! Well done Daryl
Chris Melia 3-55.41 (1st woman) pb, North Mids and National age record!