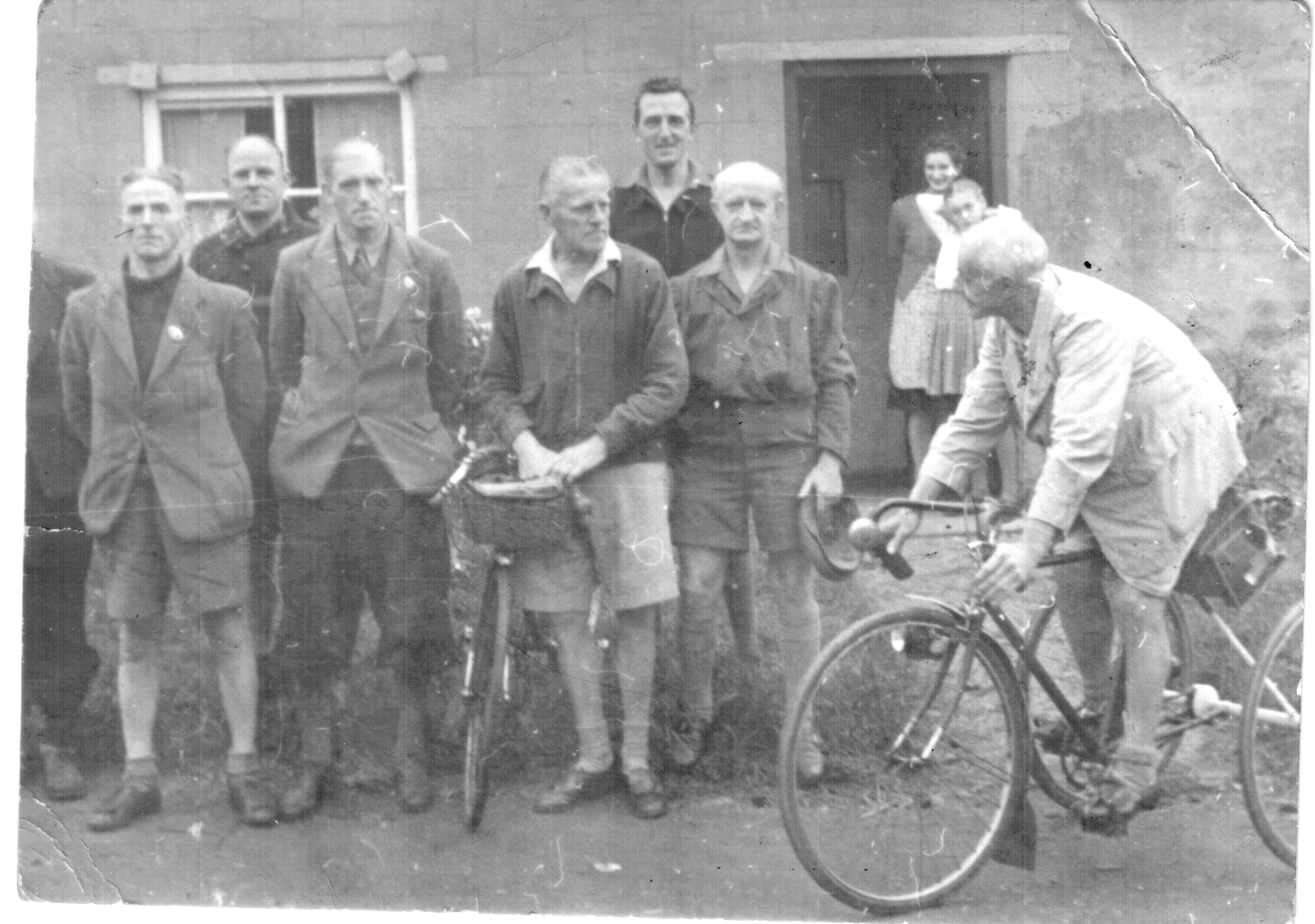 The VTTA, founded in 1943 by Ernest H. Strevens, celebrates 75 years in 2018. Here is the story of how it all started.
Ernest Strevens was a life-long cyclist and a member of London club Upper Holloway CC. At the age of 73, an age when most cyclists would have dismissed any racing aspirations, he had notable rides to his credit from 25 miles to 12 hours. Recognising that older riders could no longer perform at their earlier level but still wished to compete he established in the North London area in 1939 an organisation called 'Nor O' Lon', specifically to promote veterans' time trials. These events he ran, financed and developed and they were supported by riders from a wide area. Finishing times appear to have been quite respectable, despite the risk of being called upon to stop by the police and the possibility of encountering a military convoy!
As demand and interest grew Strevens saw a need to form a body specifically to promote time trialling for older riders. He called an inaugural meeting of the Veterans Time Trials Association for Sunday 7th March 1943, at the Salisbury Hotel, High Barnet, Herts. The meeting was a great success, the Association was formed with 45 present and another 36 postal members and decisions were made regarding membership, structure and activities. A committee was elected with C. W. Cooke (Polytechnic CC) as chairman and Strevens as secretary and treasurer. Most notable amongst the committee was Harry H. England, editor of 'Cycling'.
At the inaugural meeting there was the first proposition that ladies should be allowed to join; the proposal was unsuccessful and despite repeated attempts the Association remained staunchly all male until 1971, when London Group finally succeeded in having ladies accepted.
The VTTA became a functioning entity, with approved rules and officials, at its first General Meeting on 16th May 1943. In June 1943 a badge was designed and approved, being sold for 1/- (10p). The design remains unchanged to this day. At its inception the Association visualised a nationwide organisation offering congenial membership and road competition for all aged over 40 (male) cyclists, no matter where they resided; they did not aim to confine their services at that time to members only, but to recognise veteran standard rides and records as and when they were established and to be the veterans' authority in the wider sphere of cycle time trialling as a whole. .
The early meetings of the Association were held at the then National Cyclists' Union Headquarters at 35 Doughty Street, London WC1, which also became the VTTA Headquarters. At that time Strevens put out an appeal in 'Cycling' for best known times, presumably to establish the age standard tables which we now know so well. The standards stood the test of time until they were revised in 2012, although they had been previously expanded to include trikes, tandems and most notably women.
After two years of successful functioning the VTTA resolved at its February 1945 AGM to re-organise itself as a national organisation with regional branches and with the existing VTTA becoming the London branch. That same year branches were also formed in Birmingham, Manchester, West Country and Yorkshire and with a total membership of 782.
In forming the VTTA Ernest Strevens was clearly ahead of his time in recognising that athleticism need not end at 40. Cycling must have been one of the first sports to provide veterans' competition, with allowances specifically tailored to create a level playing field regardless of age. Many other sports have now followed suit, so that veterans' sporting competition is no longer regarded as unusual, but rather as beneficial to a healthy and prolonged life. The concept devised by Strevens and his contemporaries has clearly stood the test of time.
The photograph is from the inaugural meeting of the Yorkshire group - text on the back is "Inauguration of Yorkshire Group of VTTA, September 1945, at Clifford near Boston Spa. From left to right: Bert Fretwell, Arthur Rogerson, Harry Elstub, 'The Boss' Ernest Strevens, an unknown interloper, Fred Hartley, and on his favourite trike Fred Bause. This picture was taken by the other founder member of the Group, Charlie Bradley. Standing in the doorway of the tea room, where the inauguration of the Group took place, is the owner Mrs Dawson with her daughter."