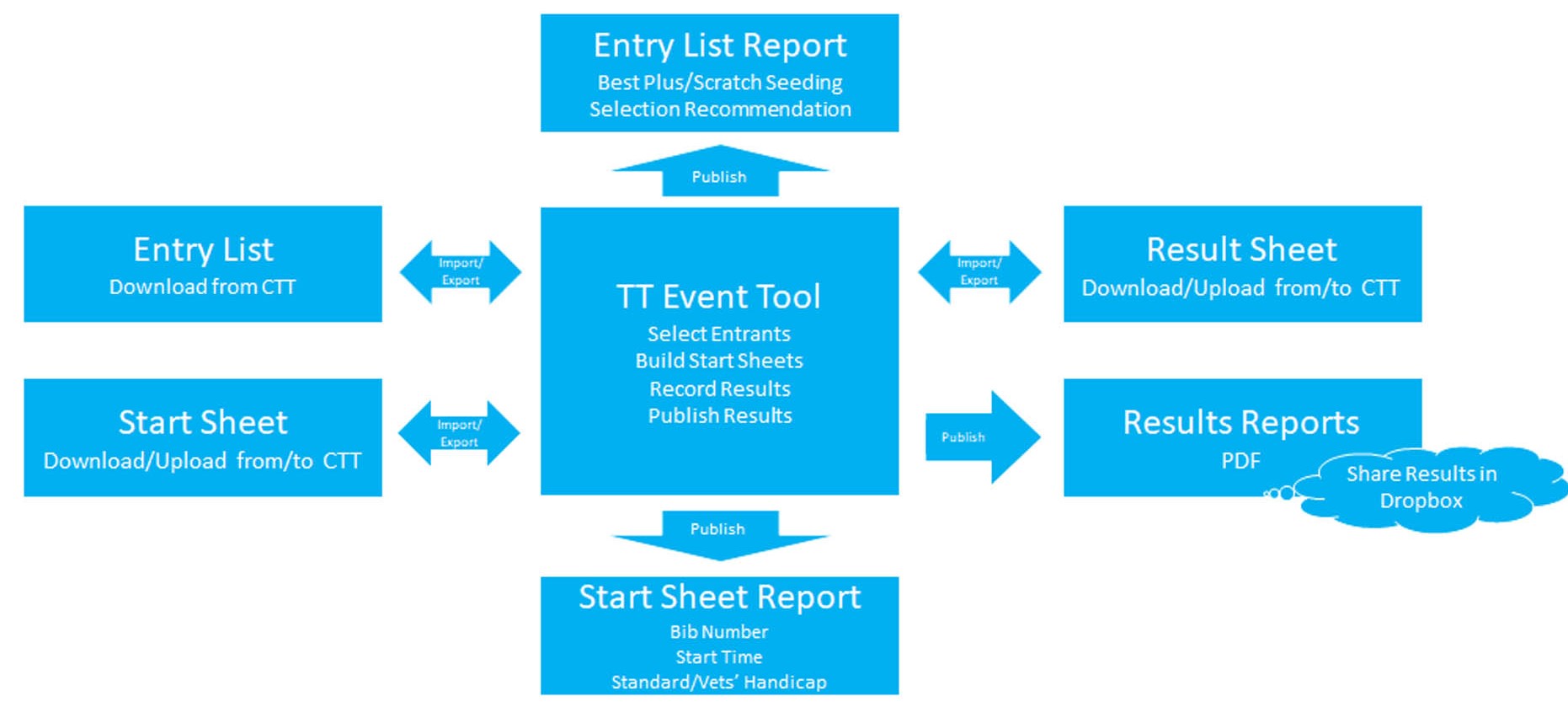 Update 9th April 2022 - version v3-R79 available with the new VTTA logo
Overview
The TT Event Tool has been described in the December 2020 Issue of the Veteran on page 6. The tool is an Excel application for organisers to help them prepare startsheets and produce results for time trial events. It calculates results on plus and vets' handicap, as well as overall results and age band results.
You can download all the files from here: https://www.dropbox.com/sh/jqybe7ayhm0ont8/AADv1kPhMyFsBcPZ7BS2Fz6Ta?dl=0
Read the user guide, and then the tips document in the tutorials folder. Have a look at the example of an event in the examples folder and the guides to using QR codes and Twitter for results publication.
If you then want to get a full understanding of the tool's capabilities, you should then work through the tutorials starting with the basic.
There is also a demo folder in the Dropbox which contains a link to a recording of a presentation of the tool.
The tool uses the new 2021 standards.
Feedback
Here is comment from John Allen of Redmon CC: "I used the TT Event Tool for the Redmon open 10 in May, and found it easy to use, very useful and an absolute time saver! I do hope that you will continue to maintain and develop it, as I am sure that many event organisers will benefit."
I would be grateful for all your feedback. From now on it's comment from users that will drive its evolution.
Jon Fairclough itmanager@vtta.org.uk