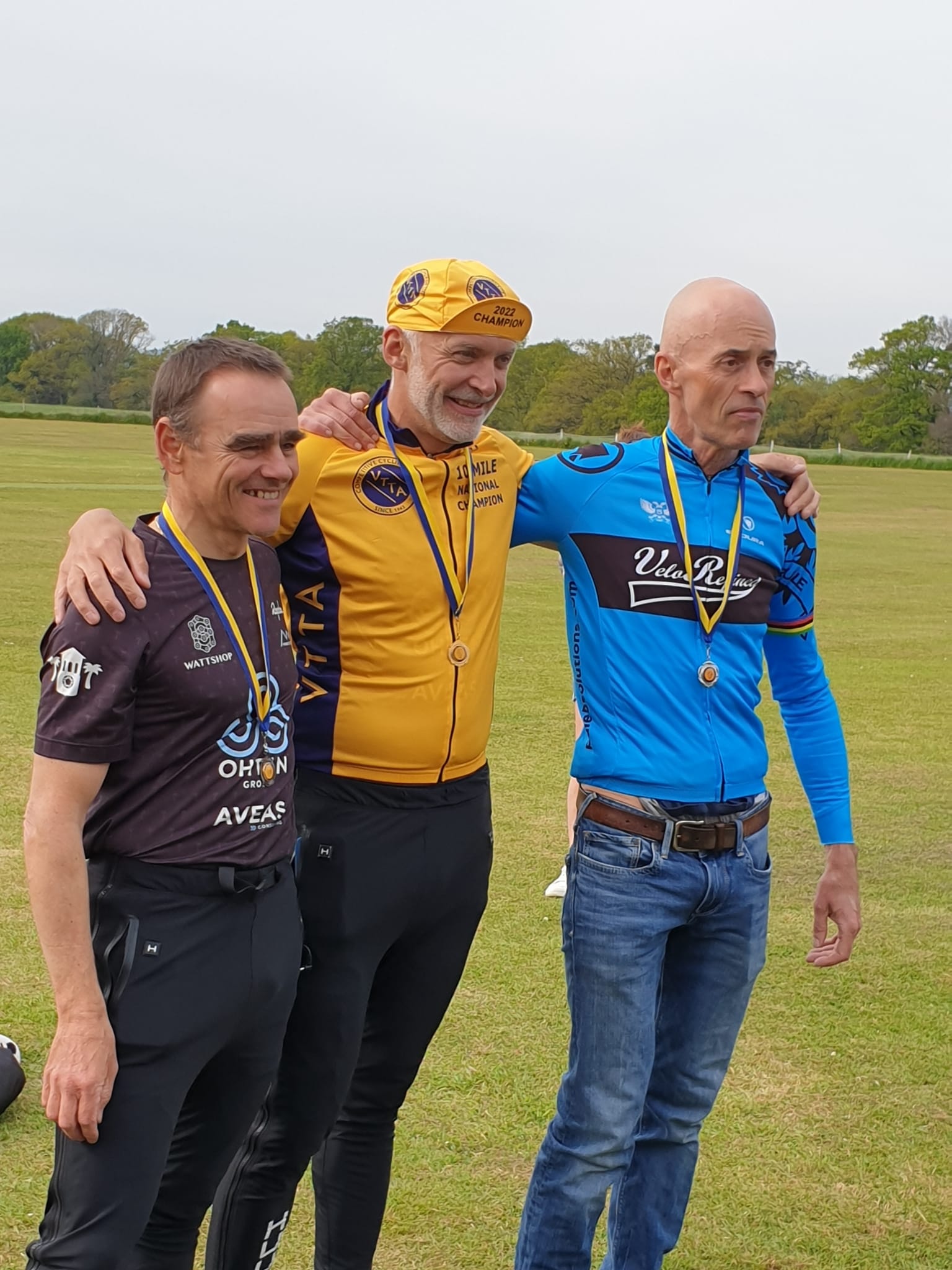 The National 10 Championship was held on Saturday 30th April in dry and sunny conditions on the rolling U7B course in Gloucestershire. The event attracted a good sized field with 100 men, 19 women and 3 tandems.
Tandems were off first with once again Ian Greenstreet and Rachael Elliott taking the honours with a sub 20 minute ride although pushed all the way by Norman Harvey and Mary Corbett on their luminous tandem trike.
In the women's event Angela Carpenter put in another stunning ride with a time of 21:42 giving her a 2 minute winning margin on standard over 2nd place Deb Hutson-Lumb. Sarah Matthews made it two a3crg riders on the podium but only by two seconds from Fay Barrington.
Richard Oakes is currently in peerless form and was the only solo rider to break 20 minutes with an amazing time of 19:27 giving him a plus on standard of 7:40. Kevin Tye returned to the podium with an impressive 20:58 and Mike Twelves followed up his bronze medal in the 15 championship with another in the 10.
Unsurprisingly Team Ohten Aveas took the Club Team prize with Richard and Mike plus Adrian Dent. Team Echelon came second and PDQ Cycle Coaching third. In the Group Team championship it was a win for Wessex Group thanks to Angela and Sarah's podium performances plus a great ride from new VTTA member Peter Younghusband. West Group came second and East Midlands third.
Above are pictured the men's medal winners.
Thanks to Gordon Scott and the West Group team for running a great event.
You can see full listings on standard of the three events in our Results section here